Special Events
FBA's Announces Speakers for Virtual Annual Meeting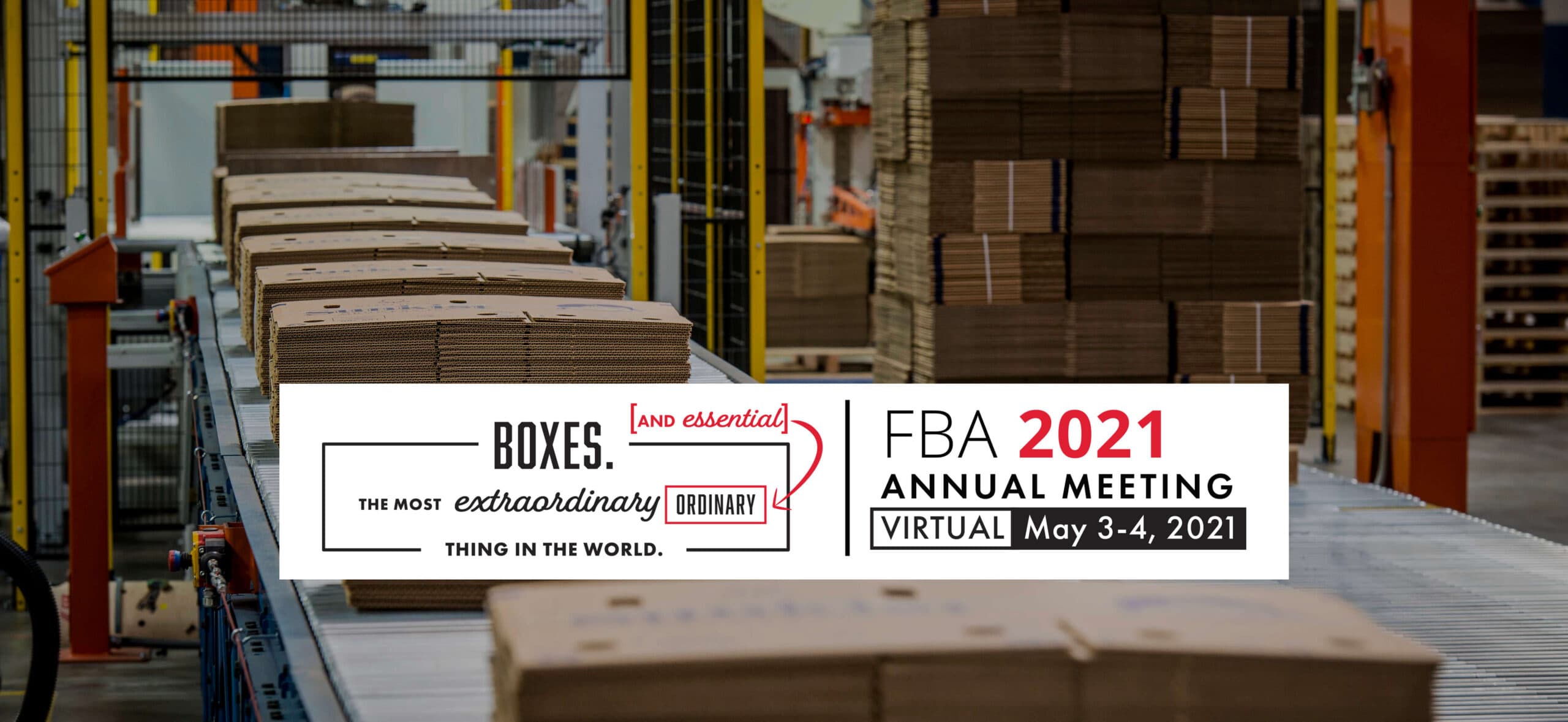 The Fibre Box Association (FBA) is pleased to announce the full list of extraordinary speakers planned for the upcoming Virtual Annual Meeting.
The event, to be held over two days, Monday, May 3rd from 9:00 am – 11:00 am CDT and Tuesday, May 4th from 9:00 am – 11:00 am CDT, will cover six important topics impacting the corrugated packaging industry.
A State of the Corrugated Industry presentation by

Bob McIlvaine

, president and CEO of The Royal Group and member of the FBA Board of Directors. Bob will share his insights on the current state of the industry while at the same time reflecting back to the industry's last record-setting year and what box manufacturers did to achieve record-high shipments in 2020.
Thoughts on the Biden Administration's Impact on Manufacturing from

Senator Rob Portman

(R-OH). First elected to the Senate in 2010, Senator Portman is now working with his third presidential administration and will share his thoughts on how the changes being made by the Biden Administration may impact U.S. manufacturing.
A view of sustainability from the Consumer Packaged Goods (CPG) industry's perspective.

Dan Felton

, Executive Director of AMERIPEN, will share his member's thoughts on sustainability. Are the goals being set today achievable? How will packaging changes being made for sustainability impact the corrugated industry?
Tuesday's presentations will explore:

How hacking, phishing, malware and ransomware can be a threat to the corrugated industry. Cybersecurity expert,

Barry Hensley

, senior vice president and chief threat intelligence officer at Secureworks, will share security risks and how to spot them, best practices, and the latest technology for preventing cyberattacks.
Where to find the next generation workforce.

Scott Zimmer

, a generational expert at BridgeWorks, will use generational values and cultural cues to show box manufactures how to position jobs to attract Generation Z workers.
What's next in e-commerce. The pandemic accelerated the move to e-commerce and may have forever changed consumers' shopping habits. How will this impact supply chains and packaging needs in the future. One retailer will share where their company is headed and how box manufacturers can plan for what's to come.
Plus, we've got an association update, recorded comments from Senator Marsha Blackburn, and a few other extras to round out this first Virtual Annual Meeting. Don't miss your chance to participate.


Register


today!