Allied Organizations
ICPF Holiday Weekend in New York a Great Success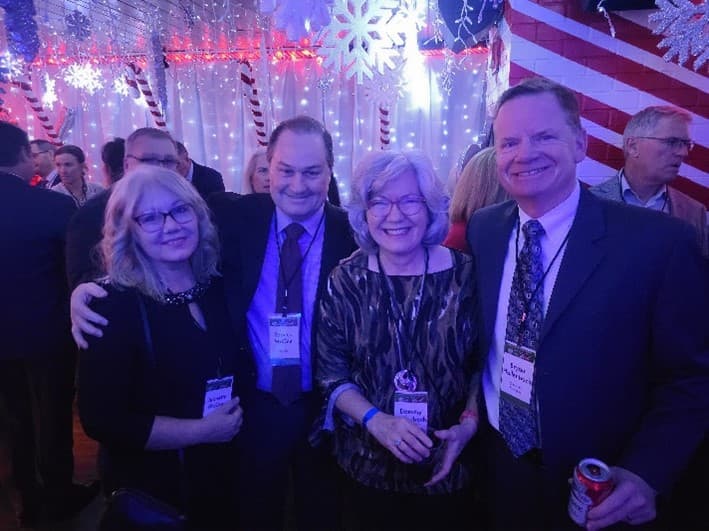 The International Corrugated Packaging Foundation (ICPF) would like to thank the 2022 registrants and sponsors for making ICPF's 2022 Holiday Weekend in New York a great success.
Thirty-nine couples attended this year's event, enjoying the holiday season and supporting ICPF, an industry foundation dedicated to education and growing the labor force of the corrugated packaging industry.
Participants began with a Friday evening reception at Bacall's night club on December 9, which was sponsored by Pratt Industries. Then, on Saturday, participants attended a matinee of the latest Broadway hit, MJ, sponsored by BW Papersystems. The event closed out on Saturday night with a reception and dinner at the renowned Empire Steak House. The reception was sponsored by Fosber America, with the dinner sponsored by WestRock. Additional weekend sponsors included Green Bay Packaging and Greif.